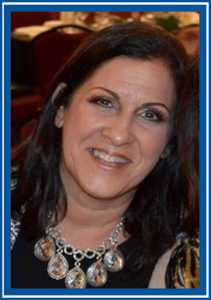 Members of the Portuguese Historical Center,
I write this with much pride and honor to be your President for the 2nd time. First of all, I want to thank all three prior presidents: Daniel A. Silva, Odette T. Virissimo, and Maria J. (Zeca) Rodrigues for taking on this task for the past 10 years. I believe they showed how important and vital this organization is for our Portuguese Community.
The PHC is different than most of our Point Loma organizations as we work to learn, archive, and gather information. The PHC must be on top of all that goes on with Portuguese history, so it is available for generations to come. With this Center come expenses needed to maintain our organization (you can review the annual financial report within this newsletter). Finding these necessary funds is a difficult task indeed.  Everything the PHC does comes from donors and volunteers like you and me. We want to remind you that we welcome any spare time you can offer to the Center. Students who require community service hours are always welcome.  We're always looking for support on how to best archive our photos, display items, and organize the library.
As the years have gone by, many of our older members have passed on.  Unfortunately, this year's membership is the lowest in many years. One of my goals will be to increase membership, and I'm excited to share what we have already planned for this year.  Some educational functions are available to you.  Our upcoming symposium is this Sunday, February 18th, on the Wonders of the Azores, presented by our very own member, Christian DaRosa. I hope to see many new and familiar faces at this event.  It promises to be a great Sunday afternoon. Another upcoming event is The Congress of History's annual convention which will take place on March 2nd and 3rd.  The convention is being sponsored by the PHC and will be held at the UPSES Hall. This event will embark with another historical museum in San Diego to expand our heritage. There will be workshops starting at 9:00 AM both days. I hope you find the time to stop by, meet our new friends, and learn about San Diego history.
Throughout the upcoming year, we plan on hosting one more symposium, our Walking Tour (sometime in April), a Wine Event, and our Christmas Tour in December.  Our largest event of the year is our Recognition Event combined with The Tunaman's Ball to be held in November.  Daniel A. Silva and Tiffany Ribeiro-Balelo, our own young adult members, will be chairing this event with our Board of Director Committee, and is scheduled for November. Visit our website, www.phcsandiego.com, for all upcoming events and dates such as The Tunaman's Memorial Memorium & Mass, being held on March 11th, honoring tuna-fishermen who have lost their lives to the sea.
I thank the PHC Board in giving me the opportunity to return and lead our organization once again. The PHC is very dear to my heart.  I am hopeful I will be able to encourage others to join us and help spread the word on the importance of our Center. I am happy to announce that we have two new Board of Directors:  Michelle Freitas and Gabriel Freitas.  Michelle and Gabriel are children of our Founder, Basilio Freitas. I am so pleased to see them  giving back to the community; knowing how proud their father would be to know they have joined our Board and are continuing his legacy. Again, I thank Zeca Rodrigues for a job well done. I wish you a wonderful 2018, and know you will be part of our PHC events this year serving as a Board of Director.
Please spread the word and ask your friends and family to join The Portuguese Historical Center as a member and/or director.  They do not need to be Portuguese to join us.
Muito Obrigada,
Therese M. Garces, President