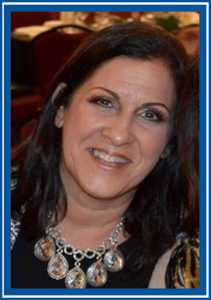 "World peace, like community peace, does not require that each man love his neighbor — it requires only that they live together with mutual tolerance, submitting their disputes to a just and peaceful settlement."  — John F. Kennedy
Dear Members,
I start this letter with a quote from John F. Kennedy, our 35th President. Someone who had a great impact on me and, I believe, our country. With the passing of so many of our treasured community members these last few months, President Kennedy's words remind me of the challenges in creating and sustaining community. I'm reminded of the devoted, hard-working men and women who taught us that we need community and team players to be successful. As I read his quote, first and foremost, I thought of my PHC Board. We consistently work together to plan and achieve our goals. We believe it takes a group effort to be successful.  We create "community."
In my opinion, the PHC is a keystone to our community where we help to keep our Portuguese culture, traditions, and history alive. Our organization works diligently to share our Portuguese history in San Diego by maintaining and offering access to our museum, hosting multiple symposiums, and offering community walking and Christmas tours. We also support the UPSES Inc. Our Board works together and stays unified in our beliefs.  Our work ethic is appreciated. We play hard ….. but, we work harder.
Like those who came before us, we must plan for the future. To realize that goal, the PHC is working alongside Cynthia Fuller Quinonez, of SAN DIEGO CAUGHT, to establish a Tuna Boat Museum located on the Embarcadero. The purse seiner will be like no other museum. We envision a working boat that will educate others on the rise and fall of the Tuna Industry in San Diego. It will provide tours to the community, as well as boat trips to demonstrate the challenging and dangerous life of a tuna fisherman. The Tuna Boat Museum will show how important the Portuguese were in establishing San Diego, and the Tuna Industry. Also, we have begun to work closely with Friends of Portugal. This group focuses on creating business opportunities between Portugal and other countries.
We hope you will help us continue our work. We are very grateful to our members for your generosity and continued support! Without you and YOUR dedication and commitment, we cannot continue. If you know others who are not yet members, I encourage you to invite them to join the PHC. Our building may be small in stature, but we are strong in our beliefs and new members are always welcome.
In closing, I want to remind everyone to join our entire community as we celebrate our 109th Festa do Espírito Santo on June 7th, 8th, and 9th. As always, it will be a great event. I wish everyone a safe and healthy summer!
Muito Obrigada,
Therese Madruga Garces, President