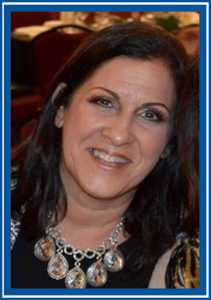 Dear Members,
This President's Letter will focus on our highlight event of 2018 – the Portuguese Historical Center's Tunaman's Ball & Recognition Dinner, held on November 24th at the Bahia Resort.  It was a grand evening!  From the moment I walked in, I was in awe of the beautiful room and could feel how special this night was going to be.  It felt as if we were back in the hey-day of tuna fishing; when we would get all dressed up to go to a party.
No words can express the atmosphere in the room – but, I have to try.  We could feel the presence of our men who were lost at sea, and knew they were happy they were not forgotten.  It was special watching family and friends celebrating the accomplishments of their loved ones.  The speeches were wonderful.  Each Honoree had a story to tell; and, a beautiful story it was.  Our Youth Leaders, Business Leader, Humanitarian Leaders, and Lifetime Achievement Honorees; all are worthy of their award and recognition.
I have always been proud to be a part of the Portuguese Historical Center. There is no organization like it.  But, on November 24th, we shined, and we made our founders proud. I am sure Basilio Freitas was watching us with a great, big smile on his face.  And, to see his children follow in his footsteps, made it even more special.
To our Board of Directors, who put in countless hours for this event, you have a special place in my heart. You are the hardest working, dedicated Board I have had the pleasure to work with. Fun and laughter come with our group, but the work gets done.
To Rod Guidi, who always puts together an amazing video, I am in awe. You help keep our history alive by your wonderful videos.
Finally, to Daniel A. Silva and Tiffany Ribeiro-Balelo, words cannot express the gratitude that the Directors of the PHC have for you both.  The Ball was grand and will be a hard act to follow in 2021. The venue, the decorating, the food and service, and your organization were beyond my expectations. You shined, and the community saw it!  Forever in our hearts – we thank you.
I wish all of you a very Merry Christmas, and a healthy and prosperous New Year!
Muito obrigada com muito amor,
Therese M. Garces, President