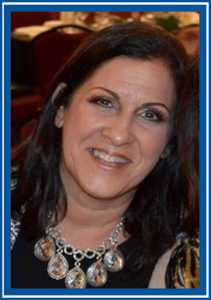 Dear Members,
I hope all of you have enjoyed a wonderful summer. Although the weather has been on the warm side, we are so fortunate to live in America's Finest City. My first thought, however, is where did the time go? It's the end of August!
One reason the time has flown by is because The Portuguese Historical Center Board of Directors and volunteers have been very involved and busy assisting with several community activities: the 2018 Festa; After-Hours Festa; soccer games; Roseville Walking Tour; Wonders of the Azores Symposium by Christian DaRosa; to name a few.
And we're not stopping …..the next few months will continue to be busy! We will host our Walking Tour in September; a 70th Anniversary Symposium highlighting the Portuguese-American Dancers of San Diego in October; the Recognition/Tunaman's Ball in November; and our Annual Christmas Tour in December. Be sure to visit our website, and click on CALENDAR OF EVENTS, for more details. There is something for everyone!
I am very proud of our Board of Directors. Together, we strive to make the Center an important part of our San Diego Portuguese Community. Our Directors are energetic, hard workers who are a joy to work with, and also know how to have fun!
It's very important to mention our continued appreciation to the UPSES Portuguese Inc. They have allowed us to sell our memorabilia at all their televised Portuguese World Cup Soccer and Festa da Lapa events. They also support the PHC by allowing us to work the After-Hours on Festa Sunday. As a result of these three events, the Center earned enough revenue to pay for five months' rent.
In closing, I want to thank you – the Portuguese Historical Center members – who have supported the Center throughout the years. This is an organization that stands by its Mission Statement, is the liaison to the most beautiful monument on Shelter Island, and worked diligently to have a Portuguese language class taught at Point Loma High School. This year marks 20 years that I have served on the Board. It is an honor to work alongside you and serve as your President. I am always proud to be part of the Portuguese Historical Center.
Muito obrigada,
Therese Garces, President